Meet Our Harrisburg Dentist Gary M. Klein, DDS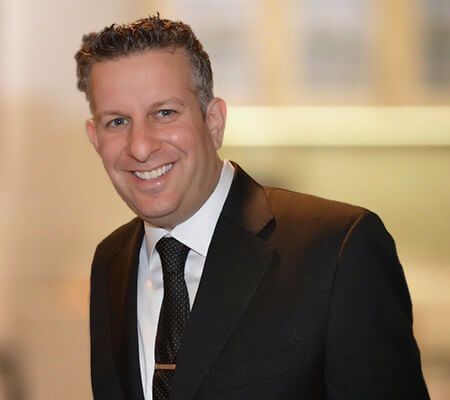 Dr. Gary M. Klein completed his undergraduate studies at Brandeis University in Massachusetts. He then went on to graduate from the NYU College of Dentistry with his DDS degree. Following this, he finished a one-year residency in general dentistry at Lehigh Valley Hospital in Allentown before beginning to practice privately. You can be confident in Dr. Klein as your dental health care professional, as he and his team stay abreast of the latest technology through their commitment to continuing education.
Dr. Klein has traveled abroad to both Jamaica and Israel to provide dental care to underprivileged patients. He looks forward to taking care of you and your smile, too!
Dr. Klein and his wife, Alyssa, enjoy traveling, hiking, and going to the theater. They also proudly support the Josh Klein Foundation, which is a fund that helps gives scholarships to local high school students, encourages organ donation, and sends volunteers to visit patients at community hospitals. This fund was setup in memory of Dr. Klein's late brother, Josh.
"We are fully trained, skilled, and certified to provide you with the expertise you are looking for. Our entire team fulfills their responsibility to continuing education, attending dental conventions, gatherings, and lectures. We are dedicated to staying informed about new products and equipment, keeping up with advancements in treatment procedures and techniques, and continually learning how to better serve you and your family as patients."–Dr. Gary M. Klein
---
Accolades
Dr. Klein was recently named one of the top 40 dentists in the entire country byIncisal Edge Magazine. He was featured in the magazine and honored at a Gala in New York City.
In addition, Dr. Gary Klein has been named a Top Dentist in Central Pennsylvania in Harrisburg Magazine.
Dr. Gary Klein has completed Level 3 at the Orthognathic Bioesthetic Institute and is a clinical materials tester for Centrix Dental.