Meet Our Dental Team
The heart and soul of any dental practice lies with their team. At Klein Family Dentistry, they'll be the friendly voice you hear when you call to make an appointment, and the warm smile that will greet you when you come to our office. Each member of our team is a highly-dedicated and experienced dental professional whose only goal is to make sure you have the smoothest and easiest dental experience possible. To get to know them a little better, we invite you to read on below.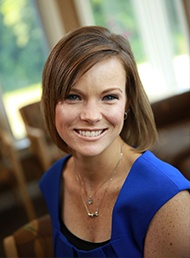 Chantalene Lawson, Financial Coordinator
Chantalene first joined our team around two and a half years ago, and she has 16 years of overall dental world experience so far. She is also certified in CPR and radiography. Her favorite part of her job is being able to explain dentistry to others and seeing the positive improvements patients achieve here!
Originally from here in Harrisburg, Chantalene has a very happy family. When she isn't busy at the office, she enjoys cheering on the Pittsburgh Penguins, styling hair, teaching youth group at church, and enjoying time with her husband and three dogs. She is actually the only person in her family to graduate from high school.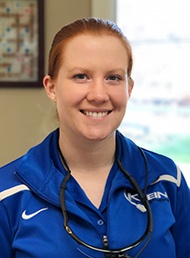 Melissa, Dental Hygienist
Melissa is from Lemoyne and received her education from the HACC dental hygiene program. Today, she has been working in the dental field for 9 years now, spending eight of them here at Klein Family Dentistry. She is certified in local anesthesia as well. What she enjoys most about her position is being able to form so many long-lasting relationships with patients.
Melissa and her husband Ryne have a Puggle named Bella. Her hobbies include cooking, baking, canning, and hiking. She also recently turned her love of making natural soaps and skincare products into a small business!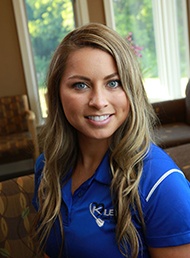 Samantha, Registered Dental Hygienist
Samantha became a member of our team seven years ago, and she has nine years of overall experience in the dental field. She received her education from Northampton Community College and is also certified in X-rays and CPR. She is very passionate about providing care to patients and working with such a strong team! Being a dental hygienist has been her calling since high school, and Dr. K was her mentor throughout the entire process.
Samantha is from Harrisburg, and in her free time, she enjoys being active outdoors, running, and spending time with her loving, large family. She also recently got engaged (April 20th, 2017) while on a mountaintop in Santa Barbara, CA!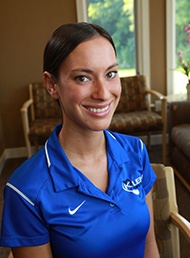 Julie, Registered Dental Hygienist
Julie has been working in dentistry for four years and counting, first joining our practice two years ago. She received her education from both HACC and HBG, and she is certified in local anesthesia as well. She loves the team she works and how everyone is so supportive of each other! Helping patients achieve good oral health and forming relationships with them makes it all worthwhile for her.
Julie is from Dillsburg and currently lives with her boyfriend Keith and her dog Dallas. Her hobbies include working out, hiking, doing outdoor activities, going to the beach, and taking her dog for long walks in the park. Something interesting about her is that when she was 16, she went to the Boldt Castle in Alexandria Bay, NY, which is right next to Canada in the Thousand Islands!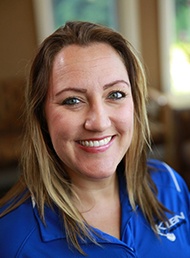 Richelle, Extended Functions Dental Assistant
Richelle first came to our practice five years ago, and she has 14 overall years of experience in the dental field. She attended the EFDA program at Keystone Technical Institute and also has additional training/certification in CPR, X-rays, and OSHA. She considers our team her family away from home and loves seeing how happy patients are when they're finally able to smile with confidence again, whether because of a repaired tooth or a polished mouth!
Richelle is from Williamsport, and she's the mother of two amazing little boys. Outside of work, she loves spending time with family and friends, shopping, and doing anything outdoors in the sun. From a young age, she has been obsessed with having a healthy mouth and making others smile – what better career could she have chosen? She always knew dentistry would be her path to success, and she was right.