Emergency Dentist — Harrisburg, PA
Have a Plan When Dental Emergencies Strike
It can be tough knowing what to do when you or a loved one sustains a dental injury. There's pain, there's blood, and you just want to know that someone can help. For you, that someone can be found at Klein Family Dentistry. Dr. Gary Klein and our team will always do whatever we can to see patients who need urgent care as soon as possible. We'll even make same day appointments! When you need to get dental care fast, make sure to call our emergency dentist. Our team is specially trained to handle dental emergencies, and we'll be able to relieve your pain and save your smile in no time.
Why Choose Klein Family Dentistry for Emergency Dental Care?
Works Hard to See You the Same Day You Call
Available in the Evening and On Weekends
Accepts Many Insurance Plans and Other Financing Options
How We Treat Dental Emergencies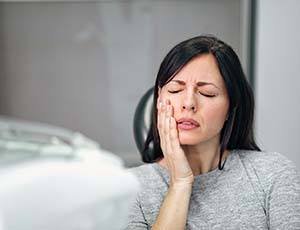 Call to make a same-day appointment: When you get in touch with our practice, we will work as quickly as possible to get you scheduled for a same-day appointment, even if you call during the evening or on a weekend. At the very least, a team member will be able to speak with you and provide first-aid tips over the phone to manage your situation.
Complete an emergency exam: After you reach our office, Dr. Klein will perform an emergency exam to determine the source of your dental emergency. This process typically involves capturing digital X-rays, especially if the problem is not easily visible. He'll also work to get you out of pain so you can get more comfortable.
Reviewing our findings with you: Once the exam is complete, Dr. Klein will go over his findings with you and then recommend a personalized treatment plan. He'll break down the estimated costs and expected amount of time needed to complete your care, so you can make an informed decision before finalizing any commitments.
Get the treatments you need: We will work quickly to get you out of pain, prevent your symptoms from getting worse, and resolve your dental emergency so it does not come back. Common treatments to resolve dental emergencies include dental fillings, crowns, root canal therapy, extractions, or other services deemed appropriate.
The Most Common Dental Emergencies
Our office treats a wide variety of dental emergencies, including knocked-out teeth, toothaches, injuries to the gums and jaw, facial swelling, partially dislodged teeth, chips, cracks, and many other urgent issues. Since dental emergencies can come in many forms, it's very important that you call us right away even if you aren't sure you're experiencing one.
Keys to Preventing Dental Emergencies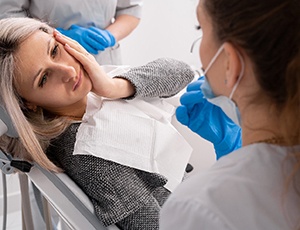 Although some dental emergencies are unpredictable, there are still ways many of them can be avoided. According to the American Dental Association, most patients who require urgent dental care struggle with tooth decay that would have been easily preventable if they received treatment early on! Whether it's a toothache or knocked-out pearly whites, you can take certain measures to significantly reduce the risk to your smile every day. Read along to learn about the five essential steps to prevent dental emergencies in Harrisburg.
Visit Your Dentist Regularly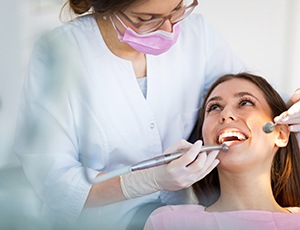 If you have cracks, cavities, or infections in your teeth, then you could be at risk of a dental emergency. Many of these health issues can develop and worsen over time without you even realizing it. For this reason, it's best to schedule a checkup and cleaning with Dr. Klein before a situation can become a bigger deal. By visiting our team twice a year, we'll be able to detect and stop any growing problems from causing dental emergencies ahead of time. We can also provide you with personalized preventive care to prevent complications from starting altogether.
Maintain Good Oral Hygiene At Home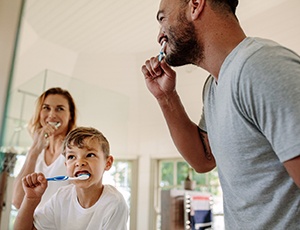 One of the most important ways to keep dental issues and emergencies at bay is to practice proper oral hygiene. Not doing so can allow bacteria, plaque, and tartar to accumulate around your teeth and gums. If left unchecked, these particles can begin to weaken your enamel, infect your gum tissue, and cause serious health problems that can quickly become emergencies. To avoid this, you'll need to brush your teeth twice daily for two minutes, floss once a day, and regularly rinse with mouthwash.
Stick to a Nutritious Diet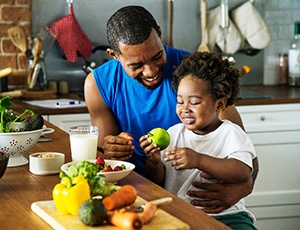 Most of us are aware of how detrimental sugary foods can be to dental health. That said, there are other kinds of treats you'll need to be mindful of. Consuming sticky, hard, and acidic items too frequently can drastically increase the chance of numerous kinds of dental emergencies, such as cracked teeth and dental abscesses. To preserve your oral and overall health, you'll want to stick to meals that are high in calcium, vitamin C, and fiber to naturally promote stronger and healthier teeth.
Wear a Mouthguard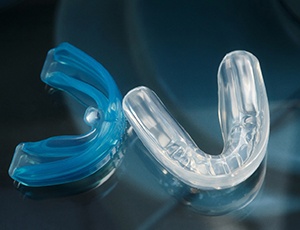 Do you tend to grind your teeth when you sleep (or even while awake)? If so, then you may consider investing in nightguards for bruxism to protect your teeth. While your enamel is the hardest material in your body, it can still be vulnerable to damage via physical trauma/impact or gradual wear and tear. You might even ask our team about mouthguards if you play contact sports, as participating in these activities can increase your risk of damaging your smile. We'll be able to recommend professional products that'll address your specific dental needs.
Use Tools, Not Your Teeth, to Open Packages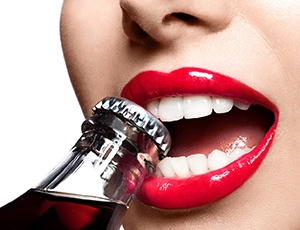 While using your teeth to open up packages or bottle caps might save you time, it can also put your pearly whites at risk of being damaged. With one wrong bite, you might end up with a dental emergency that'll easily cost you much more money and time to address the issue. That's why you should avoid using your teeth for anything except chewing, talking, and smiling. To help avoid the temptation, make sure you have the appropriate tools nearby so that you can protect your smile.
Dental Emergency FAQs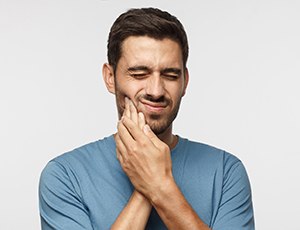 When it comes to tooth pain, damaged teeth, or other dental-related emergencies, they can come at you fast. One minute you're enjoying a meal or sitting with friends and family and next thing you know a toothache, chipped tooth, or damaged filling ruins your night. When you're not familiar with dental emergencies, it can be tough to know what to do next. Below, you can find some of the most common questions we've answered over the years from our patients, so feel free to peruse them ahead of your appointment with us.
Should I visit the emergency room first for dental emergencies?
The reality is most emergency rooms are not equipped to handle dental emergencies, largely because they don't have a dentist on-staff to help you. That means in most cases, visiting our office is the better option, especially if you want to avoid a high bill from the hospital despite them not being able to treat your symptoms. With that said, if you have a jaw fracture or dislocation, serious cut or laceration, or abscess/infection that's making breathing or swallowing difficult, go to the emergency room.
Do chipped teeth heal?
Enamel is the body's hardest substance and yet it can still break down with enough force or long-term decay. It also does not heal on its own like other areas of the body do. If a tooth becomes chipped, it needs to be restored with either tooth-colored fillings or crowns. At best, teeth can remineralize, but this function is beyond the scope of repairing a tooth that has been chipped.
Are knocked-out baby teeth a dental emergency?
A baby tooth is designed to come out, so do not try and put it back into your child's open socket if it does. However, baby teeth can come out too soon. This is why you should call our office to schedule an exam if it happens. We can confirm no other harm has occurred while they are here. If a baby tooth comes out too early, it can result in the permanent tooth erupting too early as well. As a result, your child's teeth may develop improperly; in some cases, they can become crooked and require orthodontics to fix. If your child's tooth comes out and either bleeding does not stop or you believe their jaw is damaged, take them to the emergency room first, then our office.
Does emergency dentistry cost more?
Emergency dental exams are generally not that expensive, especially compared to medical emergencies. With that said, the services required to resolve your symptoms will be more expensive than preventive dentistry, such as exams, cleanings, and X-rays. This is because they tend to be more restorative in nature (think dental fillings, crowns, and root canal therapy). Keep in mind that just because you're having a dental emergency doesn't mean you should put off the care you need. Our office will do whatever we can to help you get your essential treatments completed without forcing you to emptying your wallet.