Emergency Dentist in Harrisburg
It can be tough knowing what to do when you or a loved one sustains a dental injury. There's pain, there's blood, and you just want to know that someone can help. For you, that someone can be found at Klein Family Dentistry.
Dr. Gary Klein
and our team will always do whatever we can to see patients who need urgent care as soon as possible. We'll even make same day appointments! When you need to get dental care fast, make sure to call our emergency dentist.
Our team
is specially trained to handle dental emergencies, and we'll be able to relieve your pain and save your smile in no time.
---
What is a Dental Emergency?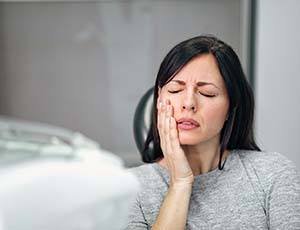 If you find yourself in any of these situations, stop whatever you're doing and call us immediately:
Knocked out tooth
Partially dislodged tooth
Chipped, cracked, or broken tooth
Severe toothache
Large object stuck between the teeth
Injury to the gums
Injury to the jaw
Swelling in the face or neck