Dentures and Partial Dentures – Harrisburg, PA
Restore Your Smile's Beauty and Function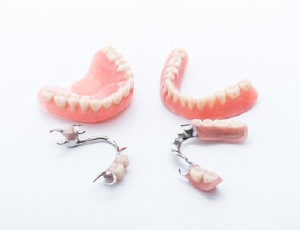 If you are missing several teeth — or all of your teeth — you may find it difficult to speak clearly and eat comfortably. You are also at an increased risk of significant oral and overall health problems. Dentures and partial dentures in Harrisburg offer a reliable and aesthetically pleasing way to treat extensive tooth loss and protect your long-term well-being.
What Are Dentures?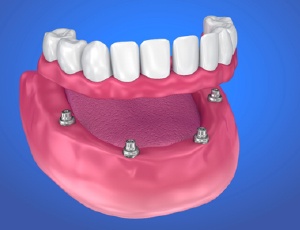 A denture is a custom-made prosthetic that is designed to replace teeth in either the upper or lower jaw. It consists of artificial teeth (made of acrylic or porcelain) that are attached to a gum-colored base. A metal frame or other attachments may provide a denture with extra sturdiness.
Your Options in Dentures
There are three types of dentures:
A full denture replaces an entire arch of teeth. That is to say, it replaces either all of the upper teeth or all of the lower teeth.
A partial denture replaces multiple teeth throughout the arch. You can think of it like a puzzle piece that fits in exactly where it is needed.
Traditional full and partial dentures replace just the visible part of the missing teeth. An implant-retained denture, on the other hand, is anchored in the jaw via tiny titanium cylinders. They help to replace the roots of missing teeth and provide the prosthetic with the strongest base possible.
Benefits of Dentures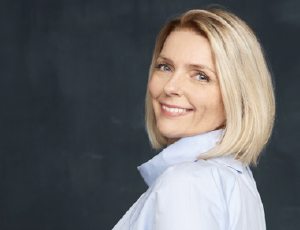 Some of the most outstanding benefits of dentures include:
They can look very natural. Well-made dentures closely resemble the appearance of natural teeth.
They enable you to enjoy most foods. Once you get the hang of eating with your dentures, you'll be able to consume almost anything.
Dental insurance is often willing to cover at least part of the cost of dentures.
As long as your denture fits well, you can expect it to be quite comfortable.
Dentures are a long-term solution for tooth loss. Non-implant dentures may last for five to seven years, while their implant-retained counterparts can last for decades.
Candidates for Dentures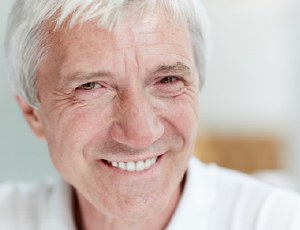 The vast majority of people who have lost a significant number of teeth are candidates for dentures. If your gums are healthy enough to support a prosthetic, either full or partial dentures may be the ideal way to restore your smile. If you would like to receive an implant-retained denture, you should have fair oral and overall health and adequate bone density to support the implants.
Securing Your Dentures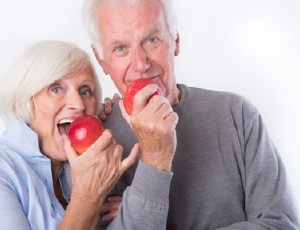 Full dentures are secured in the mouth via natural suction or with the help of a mild adhesive, and partial dentures may need clips to help them stay in place. If you truly want the most secure fit for your dentures, you should consider receiving an implant-retained prosthetic. Because the implants bond with the bone around them and are firmly attached to the denture, you can expect your new teeth to provide you with an extremely strong, natural-feeling bite with almost no risk of slippage or gum sores.
To learn more about your tooth replacement options, contact us to schedule a consultation with Dr. Klein. Our team is eager to get you on the road to once again having a complete, healthy smile!
Denture FAQs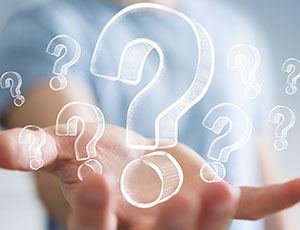 If you've experienced significant tooth loss, dentures in Harrisburg are a convenient solution to replace your missing teeth. As the most traditional treatment for tooth loss, they have a long track record of success; however, it's normal to have a few concerns before you're ready to commit to them. We'll explain everything during your consultation. While you wait for your appointment, we have the answers to some of the most common questions patients ask us about dentures.
Should I have all my teeth pulled to get dentures?
We always try to avoid extracting teeth, but there are times when removing a tooth is best, such as from serious damage from decay, infection, or trauma. If you have several teeth affected by disease or decay, we may recommend having them removed to create a healthy foundation for your dentures. If we suggest extracting your teeth, it can be done in a single visit; however, some cases are more complex and may require multiple appointments. We will explain all your options before recommending any extractions for dentures.
How long will I have to wait to get dentures after my teeth are pulled?
Most patients will need to wait at least 6 to 8 weeks before getting their dentures. The length of time will depend on the type of denture you choose because your gums will need adequate time to heal to ensure your replacement teeth fit snuggly. Some patients can benefit from immediate dentures, which can be placed the same day as your extractions. As a result, you'll get your new teeth sooner to chew, speak, and smile confidently, but they may not have the best fit. Therefore, you'll need adjustments after your mouth has healed. If you're choosing an implant denture, you may need to wait 4 to 6 months for your jawbone to fuse to the posts before getting your denture.
Should I sleep with my dentures?
No one likes to be caught without their teeth, but your denture dentist in Harrisburg suggests removing your dentures at night after you've had them for at least 24 hours. Although you'll need to wear them while you sleep at first, it is best to remove them nightly to give your gums a rest. It will help prevent any irritation to the soft tissues while also slowing the rate of ridge resorption. Wearing your dentures at night can also increase your risk of pneumonia because they can harbor bad bacteria. Removing your dentures while you're sleeping gives you the opportunity to clean your dentures and soak them in a solution to kill harmful bacteria that can lead to infections and odors. Whenever your dentures aren't in your mouth, remember to keep them moist to prevent them from warping.
Should I clean my dentures with toothpaste?
Toothpaste is abrasive and can scratch your dentures. It's better to use a soft-bristled toothbrush and mild hand or dishwashing soap to keep your dentures clean. We suggest brushing them after every meal.