Dentures and Partial Dentures – Harrisburg, PA
Restore Your Smile's Beauty and Function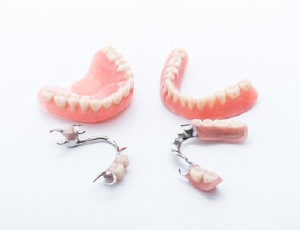 If you are missing several teeth — or all of your teeth — you may find it difficult to speak clearly and eat comfortably. You are also at an increased risk of significant oral and overall health problems. Dentures and partial dentures in Harrisburg offer a reliable and aesthetically pleasing way to treat extensive tooth loss and protect your long-term well-being.
What Are Dentures?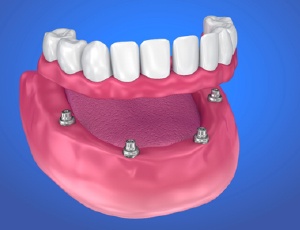 A denture is a custom-made prosthetic that is designed to replace teeth in either the upper or lower jaw. It consists of artificial teeth (made of acrylic or porcelain) that are attached to a gum-colored base. A metal frame or other attachments may provide a denture with extra sturdiness.
Your Options in Dentures
There are three types of dentures:
A full denture replaces an entire arch of teeth. That is to say, it replaces either all of the upper teeth or all of the lower teeth.
A partial denture replaces multiple teeth throughout the arch. You can think of it like a puzzle piece that fits in exactly where it is needed.
Traditional full and partial dentures replace just the visible part of the missing teeth. An implant-retained denture, on the other hand, is anchored in the jaw via tiny titanium cylinders. They help to replace the roots of missing teeth and provide the prosthetic with the strongest base possible.
Benefits of Dentures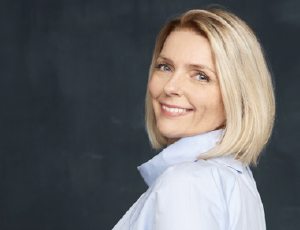 Some of the most outstanding benefits of dentures include:
They can look very natural. Well-made dentures closely resemble the appearance of natural teeth.
They enable you to enjoy most foods. Once you get the hang of eating with your dentures, you'll be able to consume almost anything.
Dental insurance is often willing to cover at least part of the cost of dentures.
As long as your denture fits well, you can expect it to be quite comfortable.
Dentures are a long-term solution for tooth loss. Non-implant dentures may last for five to seven years, while their implant-retained counterparts can last for decades.
Candidates for Dentures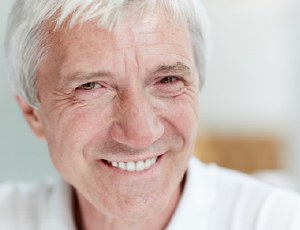 The vast majority of people who have lost a significant number of teeth are candidates for dentures. If your gums are healthy enough to support a prosthetic, either full or partial dentures may be the ideal way to restore your smile. If you would like to receive an implant-retained denture, you should have fair oral and overall health and adequate bone density to support the implants.
Securing Your Dentures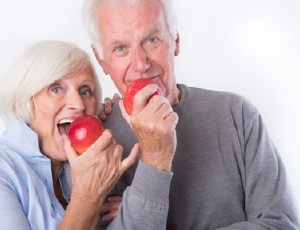 Full dentures are secured in the mouth via natural suction or with the help of a mild adhesive, and partial dentures may need clips to help them stay in place. If you truly want the most secure fit for your dentures, you should consider receiving an implant-retained prosthetic. Because the implants bond with the bone around them and are firmly attached to the denture, you can expect your new teeth to provide you with an extremely strong, natural-feeling bite with almost no risk of slippage or gum sores.
To learn more about your tooth replacement options, contact us to schedule a consultation with Dr. Klein. Our team is eager to get you on the road to once again having a complete, healthy smile!