Your Dentist in Harrisburg Accepts Insurance!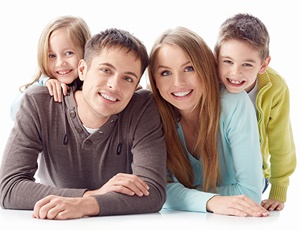 Dental insurance is a wonderful investment in your family's oral and overall health. If you are covered by Delta Dental or United Concordia dental insurance, find out how your dentist in Harrisburg can help you make the most out of your plan! Out-of-network PPO plans can be used here, too. Keep reading to learn more about how we help our patients save big.
---
What Does It Mean to Be an In-Network Dentist?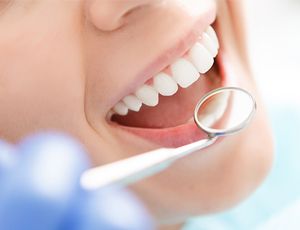 An in-network dentist is one who has come to a contractual agreement with your dental insurance provider to provide certain services at a reduced rate. When you visit our office for a treatment that is fully covered by your insurance plan, you will not need to pay anything at all. For anything else, you simply pay your portion of the bill at the time you receive the service and go on your way. We will file the paperwork and receive the full payment later on.
Your coverage will look something like this:
Preventive dentistry, including two checkups and cleanings per year and X-rays, is fully covered by your dental insurance plan.
Restorative dental care is covered by 50% to 80%. The amount depends on the service being rendered. You will owe 50% of the cost of crowns and bridges, for example. Simple fillings are covered by 80%.
Cosmetic dentistry is usually not covered by dental insurance.
You may still be eligible for the same savings even if your dental insurance is not one of those listed below -- we will help you by filing the claim to make sure you receive the full reimbursement you are entitled to.
---
Delta Dental
Delta Dental is a popular choice for patients of our office. This fee-for-service plan works like most -- you pay upfront for the treatments you can receive discounts on throughout the year. Individuals and families alike can benefit from Delta Dental coverage.
United Concordia
United Concordia offers DHMO and PPO plans for families and individuals. Through this plan purchased by your employer or individually, you can receive steep coverage on preventive and restorative services throughout the year.
---
Maximizing Your Plan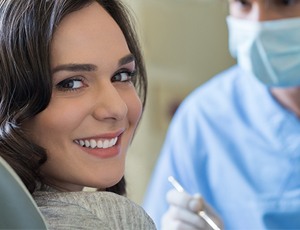 The best way to make the most out of your plan is to visit an in-network dentist and also take advantage of the preventive services that are fully covered. When you receive a checkup and cleanings every six months, you are far less likely to require any major restorative services -- and that can end up saving you a considerable amount in the long run! To learn more about how we can help you maximize your coverage with Delta or United Concordia dental insurance, we invite you to contact our team of insurance experts today.