Preventive Dentistry in Harrisburg
In addition to being interested in the beauty of your smile, we are also concerned with the health of your mouth. To help you achieve and maintain your optimal oral health, our practice focuses on preventive care and regular dental checkups. This not only keeps your teeth and gums looking good, feeling great, and functioning well, but keeping up with your oral health can also significantly reduce the amount of money you'll have to spend on dental treatment later in life.
---
Dental Checkups & Cleanings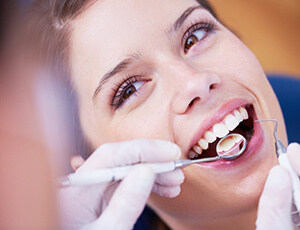 When it comes to giving you a smile you can rely on day to day, checkups and cleanings are two of the best ways we can do it.
When you come in for a preventive checkup, we'll start by giving you a dental cleaning. For this, one of our skilled hygienists will used specialized tools to break up plaque and tartar that has accumulated on your teeth and gums. Even if you brush your teeth every day, there are still spots you'll consistently miss, and these cleanings are great for targeting those problem areas.
Afterward, Dr. Gary Klein will perform a thorough oral exam where he'll check for signs of tooth decay, gum disease, oral cancer, and many other dental issues. By coming in for two checkups each year, you'll give him the chance to catch problems early and treat them conservatively, which trust us, is the way to go. You already have enough things to worry about, and we'll make sure your smile isn't one of them.
---
Periodontal Therapy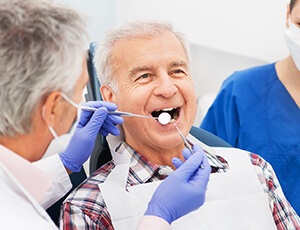 This refers to a variety of treatments that are aimed at handling gum disease. Our focus, of course, is on prevention whenever possible. If your gums feel sore or look red and swollen, you may be at risk for periodontal (gum) disease. Other signs include pain or sensitivity in your teeth and persistent bad breath. If left untreated, gum disease can lead to tooth loss as well as various other serious health problems. We want to help protect your teeth, smile, and health by checking you for gum disease and guiding you into a course of periodontal therapy.
---
Children's Dentistry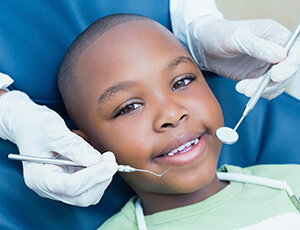 We're happy to treat patients of all ages here—it says "family" right in our name! If you want to give your child a strong start on the road to sustained oral health, then you should bring them to us as soon as their first tooth appears. We'll take all the time they need to make sure they're comfortable in our office, and we'll do everything with a gentle touch so that they'll always look forward to their next visit.
---
Dental Sealants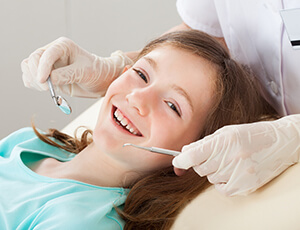 This treatment is ideal for children who are still learning to brush their teeth and adults who are prone to developing tooth decay and cavities. Dental Sealants involve applying a thin, clear layer of a plastic-based material to the teeth in order to protect them from the accumulation of food particles, plaque, and bacteria. Typically, they are only needed for the back teeth, which have many small crevices and often get missed while brushing.
---
Nightguards for Bruxism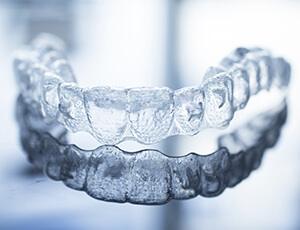 Does your jaw ever feel sore in the morning, or do your teeth look worn down? If so, you may be suffering from bruxism, which is a condition where a patient clenches their jaw and grinds their teeth while they sleep. Eventually, this can cause the teeth to crack and even break! We can prevent this by providing you with a custom-made nightguard, which is a small mouthpiece that will place a protective barrier between your teeth at night. We actually can make them right in our office using our own 3D printer!
---
Oral Cancer Screening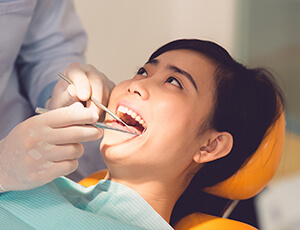 Oral cancer claims a life every hour of every day, and the saddest part is that most of those deaths are preventable. With early detection, oral cancer is extremely treatable, but most of the time, people don't find out till it is too late. To prevent this from happening to you, we will always perform an oral cancer screening during your regular checkup. We'll examine your gums, lips, tongue, throat, and neck for any signs of the disease, and we'll guide you on what to do next should we find anything that causes concern.
---
Fluoride Treatment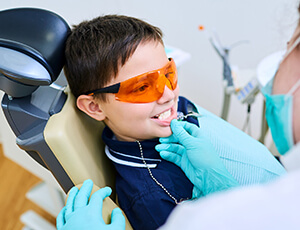 Flouride treatment is one of the quickest, easiest, and most effective treatments we have. It uses the power of fluoride to protect your teeth from cavities. Fluoride is actually a naturally occurring element that helps strengthen your teeth by literally giving back the minerals that have been eaten away by plaque. This is why you'll see it in so many toothpastes and public water sources. We'll simply have you rinse your mouth with a concentrated fluoride solution for a few minutes, and that's it, your teeth will instantly have an extra layer of protection.
---
With just two preventive checkups each year, we can give you a smile that you'll always be eager to share with the world. Sound like a plan? We thought so! Simply contact our office today to make an appointment.