Cosmetic Dentist in Harrisburg
Your self-confidence (or lack thereof) is probably the first thing people notice about you, and it often begins with your smile. At Klein Family Dentistry, we can help you not just look great, but feel great as well with our cosmetic treatments. Not everyone wants or needs a Hollywood-style set of teeth—we'll work to give you what YOU consider to be a perfect smile. Whether you just want a simple touch-up or a complete makeover, cosmetid dentist Dr. Gary Klein and our team can do it.
---
Porcelain Veneers
It can feel overwhelming if you have multiple cosmetic flaws like cracks, chips, gaps, and stains. You just don't know what to fix first, and you simply don't want to have to undergo multiple treatments. With porcelain veneers, you won't have to. With just one treatment, we can:
Instantly whiten your teeth
Fix small chips and cracks
Close obvious gaps
Make teeth appear straighter
They are actually extremely thin ceramic shells that are bonded to the front of your teeth. Each set is custom-made, and you'll be amazed at what they can do for your smile.
---
Metal-Free Dental Restorations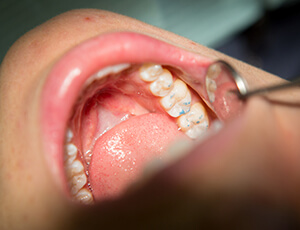 A damaged tooth is an annoyance, but a damaged front tooth is a serious problem. People see (and judge) your teeth every day, and the last thing you want is for them to get a bad first impression of you. When it comes to fixing your most prominent teeth, we use a treatment that combines the best of both cosmetic and restorative dentistry: metal-free restorations.
These crowns, inlays, and onlays can give your tooth everything it has lost. The ceramic material will look and feel just like real enamel, and it's even strong enough that you'll be able to confidently bite into an apple. Plus, since the material is metal free, you won't have to deal with any temperature sensitivity or potential metal allergies. With metal-free restorations, you'll never have to worry about making a good first impression because you can trust that your smile will do all the work for you.
---
Direct Cosmetic Tooth Bonding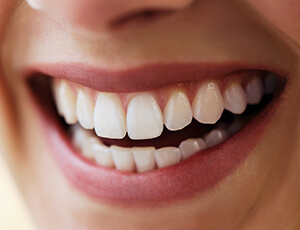 It's amazing how just a tiny chip or crack can completely ruin your smile, right? Thankfully, you won't need some elaborate procedure to fix a small imperfection like this. We'll use a treatment called direct bonding, in which Dr. Klein will apply a putty-like composite resin to your tooth and literally sculpt it to perfection. He can easily improve the shape, size, color, and even alignment of your tooth in just about an hour. After quickly hardening the material with a curing light, your new smile will be ready! Also, even though the treatment is fast, it can really last. With the proper oral hygiene at home, your bonding can easily help your smile for 10 years or more.
---
Teeth Whitening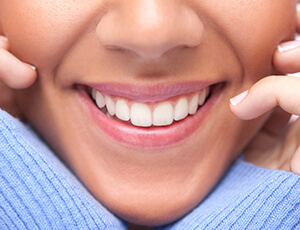 Are your teeth looking a little dull or yellow lately? That's no problem, because we can help you with professional teeth whitening. We even have two ways for you to do it! We can make you a completely customized take-home kit that will give you better results than anything you can buy at the store, or for those on the go, we can even provide a complete treatment in our office that only takes 1 hour. Either way, we can give you a smile that will look up to 8 shades whiter in no time!
Learn More
---
Digital Imaging / Virtual Smile Design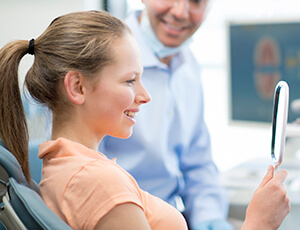 We understand that undergoing any treatment that's going to alter the appearance of your smile is a big deal, and you probably would like to know as much as you can before starting. With our virtual smile design system, we can show you your new smile even before you begin treatment! We'll put digital pictures of you into sophisticated software so we can simulate what your end result will look like after a particular cosmetic treatment. This will help you get a better idea of what to expect, plus you can ask Dr. Klein to make any adjustments so you can be certain that you're getting a look that's perfect for you.
---
Understanding the Cost of Cosmetic Dentistry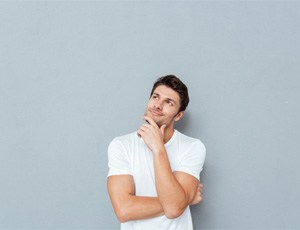 If you're interested in undergoing cosmetic dentistry, then you're likely excited about enhancing your pearly whites into a smile you can be proud of. Even so, you'll want to know as much as you can about the overall price of your treatment. This way you can avoid any surprises when it's time to pay the bill. Fortunately, we provide cost-effective procedures, each with its unique price point, as well as various financing options to help make your treatment more manageable for you. Read along to learn more about the cost of cosmetic dentistry in Harrisburg.
Which Cosmetic Dental Service Is Right For Me?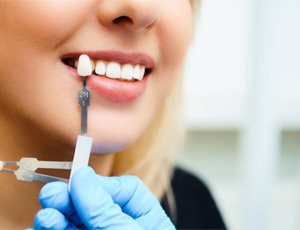 The type of cosmetic dental work you'll undergo will depend on the kind of changes you want to make in your smile. Whether you wish to alter the size, shape, color, or spacing of your teeth, we're bound to offer one, more, or a combination of options to help achieve your desired results. During your initial consultation, our team will walk you through your options as well as their unique price ranges, including:
Teeth whitening – This is one of the most popular and reliable procedures for improving your smile. With either an at-home or in-office treatment, our team can dramatically brighten your teeth while blasting away years of stubborn stains. This option only addresses the shade of your pearly whites, but it doesn't alter their size or shape.
Direct bonding – By using composite resin, we can repair and sculpt any compromised teeth to achieve your ideal smile in just a single appointment. This treatment is typically recommended for those struggling with minor dental flaws such as chips, stains, cracks, or gaps in their teeth. While the results are lifelike and durable, you'll have to redo them every several years.
Metal-free restorations – If you have teeth that are seriously damaged or compromised, then you might be able to restore them with metal-free restorations. Not only will these strengthen the foundation of your pearly whites, but the ceramic material will offer natural-looking results that match seamlessly with the rest of your smile. This procedure may require removing some of your tooth enamel to make room for your restorations.
Veneers – This option comes with the highest upfront cost while providing the most comprehensive solution for your smile. After removing a tiny portion of your enamel, these wafer-thin porcelain shells will be cemented to the front of your teeth, improving their size, shape, and color! With proper care, your results can last 15 years or more.
Cosmetic Dentistry Can Be a Worthwhile Investment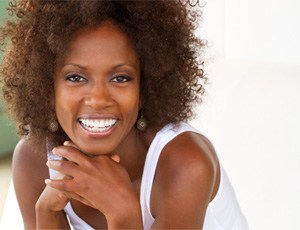 Cosmetic dental treatments do much more than enhance the appearance of your smile. By achieving your desired results, you'll be able to feel much more confident about showing off your teeth. This can have a major impact on your overall health as well as your personal and professional relationships! Since your smile is crucial for first impressions, others will be more likely to see you as outgoing, competent, engaging, and even attractive. You'll also be more inclined to maintain your pearly whites, which will help you prevent more serious oral health problems later on, such as cavities and gum disease.
How to Make Cosmetic Dentistry Affordable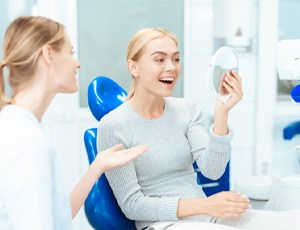 Most dental insurance companies won't offer coverage for cosmetic dental work since they aren't considered "essential." However, this doesn't mean our team will just leave you out to dry. We are proud to offer alternative financing options, such as our in-house membership plan that offers discounts on numerous services with one low annual fee, including cosmetic dentistry. We also work with CareCredit which can help break up the overall cost of your treatment into monthly installments with little-to-no interest. You'll be able to enhance your smile without having to break the bank in the process!
---
Cosmetic Dentistry FAQs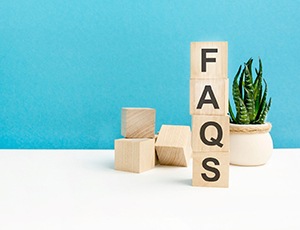 Do you not like what you see whenever you smile in the mirror? Many people also struggle with this situation. With cosmetic dentistry, you can effectively treat most minor dental flaws while significantly enhancing your pearly whites. Before starting any procedures, you still might wonder what you can expect from your options. Our team at Klein Family Dentistry has compiled and answered some of the most common questions our cosmetic dentist in Harrisburg gets about these life-changing treatments. Keep reading or reach out to our team today if you wish to learn more!
How Do I Know If I Need Cosmetic Dentistry?
Are you struggling with any mild dental imperfections such as stained, chipped/cracked, misshapen, or misaligned teeth? If so, then you may be a great candidate for cosmetic dentistry. Many of these options can brighten your smile, treat mild flaws, and/or take years off your appearance! The best way to know which treatments you're eligible for will be to schedule an initial consultation with Dr. Klein. He'll monitor your oral health so he can determine which options will best achieve your smile goals.
Does Cosmetic Dentistry Hurt?
While some cosmetic dental treatments can be more complex than others, you shouldn't have to worry about experiencing discomfort. Our team will make sure you're as comfortable as possible throughout your procedure. Most of your options will also be non-invasive, meaning we likely won't need to provide local anesthetics. For more complex treatments, like veneers, we'll still ensure to numb your mouth before proceeding. You might experience mild soreness or sensitivity after your procedure is finished, but this should go away on its own after a few days. Take over-the-counter pain relievers if needed, and if the discomfort persists, be sure to give us a call.
Is Cosmetic Dentistry Covered by Insurance?
Many dental insurance providers don't offer coverage for cosmetic dentistry, as these treatments aren't considered "essential." There may be exceptions for certain options that offer health benefits, however. Veneers and crowns may qualify for partial coverage due to them being designed to protect damaged teeth. Invisalign might also be eligible if your policy includes orthodontic procedures. To be sure about your benefits, speak with your insurance provider about the details of your plan before committing to anything. You can also reach out to our knowledgeable staff to help make this process easier!
What Is the Difference Between a Dentist and a Cosmetic Dentist?
While cosmetic dentistry isn't technically a dental specialty, like orthodontics and pediatrics, many dentists focus primarily on creating your best smile. By undergoing advanced training in cosmetic procedures, they can effectively enhance your pearly whites with an artistic touch. On top of that, they're also fully capable of performing your basic dental services, such as a dental checkup/cleaning, fillings, and crowns.
---
Beautiful teeth can mean so much more to a person than simply looking good. They can be a true source of confidence, and with that, a person can truly achieve anything. Does your smile need a slight boost or a complete change? Either way, we have you covered, just contact our office today for an appointment.