Veneers – Harrisburg, PA
Your smile says a lot about you and how you feel about yourself. If you do not like the appearance of your teeth, it is easy to develop insecurities. You may find yourself hiding your mouth when speaking, smiling, or when taking pictures. Although it may seem like you have no choice but to live with the imperfections, you can transform your smile to perfection with dental veneers in Harrisburg. At Klein Family Dentistry, Dr. Gary M. Klein can make over your teeth to enhance your confidence. Give us a call to learn more and schedule your initial consultation!
---
What are Dental Veneers?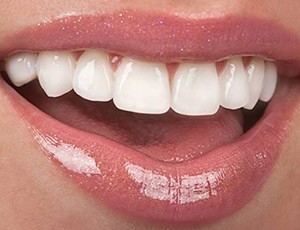 Veneers have become one of the most popular cosmetic procedures because they allow you to achieve drastic results in as little as two visits. After a small portion of enamel is removed, thin, tooth-colored shells are bonded to the front surfaces of your teeth to instantly hide a variety of issues, like discoloration, chips, cracks, or gaps. Overall, they improve the size, shape, and proportion of your teeth.
Porcelain has become the preferred material because it closely mimics the appearance of your enamel. This allows it to look natural while also being stain-resistant to keep your new smile bright for a long period of time. It also permits the veneers to be thinner, so a minimal amount of the tooth's structure needs to be removed during the bonding process.
---
The Process of Getting Veneers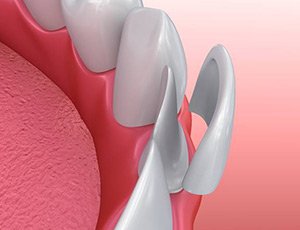 Dr. Klein will first need to conduct an initial consultation to ensure that you are a good candidate for the procedure. Then, a customized treatment plan will be created to transform your teeth.
During the first phase of the treatment, you will undergo a cleaning and a small amount of enamel will be removed from your teeth using an etching process. Impressions are taken and sent to the dental laboratory. This is where your veneers will be custom crafted just for you.
They will be made to meet your exact color, size, and shape needs. While you wait for your permanent veneers to be ready, temporary ones will be attached. In about two weeks, you will return to our office to have your final veneers bonded in place.
---
The Benefits of Veneers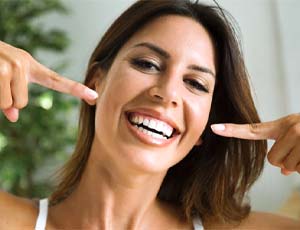 Veneers have become very common because of the numerous benefits they offer. Here are just a handful of the pros:
Resistant to Stains: The material that dental veneers are crafted from is much more resistant to stains than your natural tooth enamel. Because of this, they are a long-lasting solution to stubborn discoloration.
Long-Lasting: Veneers aren't made to last forever. However, when properly maintained, they can last for more than 10 or even 15 years!
Natural-Looking: Due to the high-quality materials, veneers result in a beautifully natural-looking appearance. No one will be able to tell that you've had cosmetic dental work.
Customized: Veneers are crafted to be the perfect size, shape, and color needed for you!
---
How Do I Care for Veneers?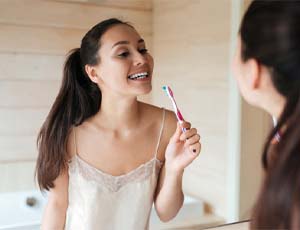 With the right aftercare, veneers allow you to make a long-term investment in your smile and confidence. On average, they will last for about 10 years before needing to be replaced. To protect their longevity, it is best use nonabrasive dental products when brushing and flossing. In addition to your home oral hygiene habits, do not forget to have a cleaning and checkup twice a year. While veneers are strong and durable, it is possible for them to break. To protect them from damage, avoid biting into overly hard foods and don't use your teeth as tools to open packages.
---
How Much Do Veneers Cost?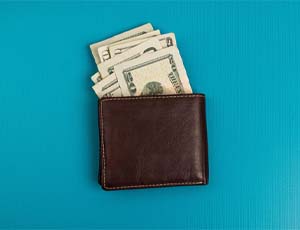 There is no set price tag for the procedure. After all, every smile is unique! The amount you can expect to pay will vary depending on your individual treatment plan. Dr. Klein will provide you with an estimate and discuss your payment options during your initial consultation.