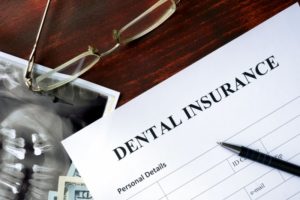 Dental insurance is a great investment when it comes to caring for your oral health. It can help you to receive more affordable care. However, it can be difficult to fully comprehend how dental insurance works because it is different from medical insurance plans that many people are more used to understanding. That's why your dentist in Harrisburg is here to help. Continue reading to learn a few ways that you can maximize your dental insurance benefits when seeing a dentist near you.
Seek Preventive Care
If you aren't going to the dentist every six months for your regular cleaning and checkup, you aren't even close to fully maximizing your coverage. By attending these appointments, you can prevent oral health issues more successfully. In addition to getting your teeth cleaned by your dental hygienist, your dentist will check your smile for existing issues so that they can be treated early. This way, you can avoid more invasive and costly treatments later on. For example, if your dentist finds a small cavity and treats it now, you could avoid the need for a root canal or extraction in the future. The good news is that most dental insurance plans cover preventive care. This includes professional cleanings, checkups, x-rays, and more! You will be left with little to no cost!
Prevent Overall Health Problems
Since your oral health is so closely related to your overall health, you can save by taking care of your smile. Patients who are suffering from periodontal disease are more likely to suffer from other serious conditions throughout the body like heart disease, diabetes, respiratory issues, and other problems. Your dentist has the ability to detect more than 120 different health problems. When you attend your regular dental cleanings and checkups, you can prevent overall health issues that will require a lot of time and money later on.
Choose a Dentist Who's In-Network
If you have a preferred provider organization (PPO) plan, this gives you the ability to choose whatever dentist that you would like for your oral healthcare, even if they aren't in-network. However, with out-of-network dentists, your insurance probably won't cover as much of your treatments, so you will end up with higher out-of-pocket costs.
Use Your Flexible Spending Dollars
If you have a flexible spending account (FSA) through your employer, you should use these dollars before the year comes to an end. Most of the time, dental expenses are eligible FSA healthcare expenses. FSAs reduce your taxable income by putting aside money for healthcare. When you use tax-free dollars to pay for your dental care, you will ultimately save money.
Review Your Dental Benefits
The end of the year is almost here! Now is a great time for you to look over your dental benefits again. When you know exactly what is covered under your plan and when it resets, you will be able to maximize your coverage easier. For most people, their benefits reset at the end of the calendar year. This means that you will be left responsible for paying your deductible again at this time. Any remaining benefits will not carry over to next year.
If you haven't been to the dentist in over six months or you need treatment, now would be an excellent time to do so. This way, you can work towards having optimal oral health while maximizing your coverage.
About the Author
Dr. Gary M. Klein earned his DDS from the NYU College of Dentistry and is committed to continuing education so he can stay abreast on the latest innovations and technology in the field. His practice is in network with Delta Dental, United Concordia, Aetna, and Cigna, but out-of-network PPO plans are also accepted. For more information on dental insurance or to schedule an appointment, visit his website or call (717) 652-6644.