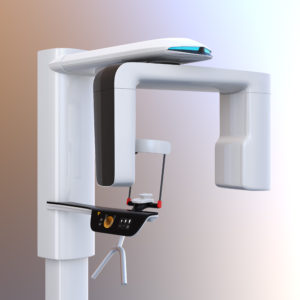 With nearly half a million Americans undergoing implant treatment each year, dental implants are among the most popular tooth replacement solutions around. Although implant failure can sometimes occur, new state-of-the-art Cone Beam CT scanning technology has made the planning and placement of dental implants easier and more successful than ever! If you are missing teeth and considering getting dental implants in Harrisburg, keep reading to learn more about advanced dental technology and why it's so important to choose an implant dentist that utilizes a Cone Beam CT scanner.

What Contributes to Implant Failure?
All of the following factors can prevent successful dental implant treatment:
A thin or weak jawbone may not be strong enough to support dental implants.
Gum disease damages the gums and jawbone and contributes to implant failure.
Smoking tobacco restricts blood flow to the gums, which can impede the healing process.
Poor dental hygiene can lead to oral infections that lead to implant failure.
Autoimmune diseases that cause the body to heal at a slower pace can prevent successful osseointegration.
How Can Advanced Technology Help?
Advanced dental technology like a Cone Beam CT scanner can help ensure successful implant treatment by giving dentists valuable information about a patient's teeth and jawbone that is not visible to the naked eye.
A Cone Beam CT scanner is a special type of X-ray machine that generates advanced, three dimensional (3-D) images by slowly moving a cone-shaped X-ray beam around specific points of the head, jaw and mouth. The high-quality images are then reconstructed into a single, detailed image of a patient's mouth and jawbone. This allows a dentist to more precisely plan how and where to place dental implants and to see any hidden issues that need to be addressed first, such as inadequate jawbone depth.
Benefits of Cone Beam CT scanning technology include:
Provides more information compared to conventional dental X-rays
Produces higher-quality images compared to conventional X-rays
A noninvasive procedure that is completed in minutes or even seconds
No radiation remains in the patient's body after the scan
Tips to Avoid Implant Failure
Most dental implants can last for decades with proper care. Choosing an experienced dentist who utilizes advanced technology like a Cone Beam CT scanner can help promote successful osseointegration and overall implant treatment. Once your implants have fully healed and your new crown, bridge or dentures are in place, follow these tips to keep your implants in great shape for many years to come:
Brush your teeth twice daily and floss at least once a day
Avoid smoking or chewing tobacco
Wear a protective mouthguard when playing contact sports
Visit your dentist in Harrisburg every six months for a routine checkup
Your smile is important, so not why set yourself up for success? If you are considering dental implants, ask your dentist if they use Cone Beam CT scanning technology.
About the Author
Named a Top Dentist in Central Pennsylvania by Harrisburg Magazine, Dr. Gary M. Klein provides comprehensive dental care at Klein Family Dentistry. He uses 3D Printed Surgical Guides and Cone Beam CT scanner when restoring patients' smiles with dental implants. To learn more about dental technology or implant treatment, visit the Klein Family Dentistry website or call 717-652-6644.