How Dental Implants Work – Harrisburg, PA
Rebuild Your Tooth from the Root Up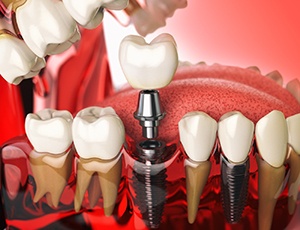 No one ever expects to lose a permanent tooth, but 120 million Americans are missing at least one. Thanks to modern advancements in dentistry, you have more options than ever to replace lost teeth. Although traditional methods are effective, many people are turning to dental implants in Harrisburg to rebuild their smile. They are unlike any other treatment because they recreate the entire tooth structure, including the root. Here's what you can expect while on your journey to a complete smile.
---
Initial Dental Implant Consultation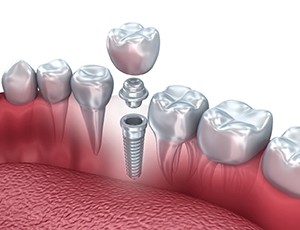 In most cases, you're a candidate for dental implants if you have good oral and general health; however, you'll still need a thorough consultation to ensure they are right for you. We'll perform a comprehensive consultation to assess your dental health. We will also discuss your medical and lifestyle history to ensure there are minimal risk factors for complications. A CT scan will be taken to allow us to examine your oral structures for any potential issues that might be lingering below the surface, like infection or bone loss. Based on the results of the examination, you may need additional procedures before your placement surgery, like bone grafting.
---
Dental Implant Surgery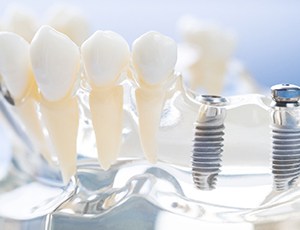 After you've healed from any previous treatments, you're scheduled for your placement surgery. Sedation or anesthesia is used to ensure your comfort as your gum tissue is opened to gain access to your jaw. Small holes are drilled into pre-determined locations in your bone to allow titanium posts to be inserted. Your gum tissue is stitched closed, and you'll spend the next several weeks healing.
---
Dental Implant Osseointegration & Abutment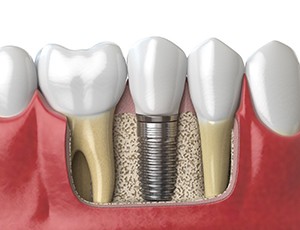 The implant posts will act as new tooth roots, stimulating your jaw to encourage bone growth. Over the next few weeks, your bone will integrate with the posts, providing a stable foundation for your restorations. With the right care, your dental implants can stay in place forever.
Once your jaw has healed, you'll need a second minor surgery to attach abutments to the posts. They are connector pieces between your implant and your restoration. The procedure in relatively minor. Your gum tissue is opened to expose the implant posts. After the abutments are in place, your gum tissue will heal around them over the next couple of weeks.
---
Placement of Dental Implant Restorations
As your gum tissue heals, the dental lab will be hard at work making your replacement teeth. Your restorations are made to meet your exact specifications from all-ceramic material. They will match the color, size, and shape you need to look and feel natural. You can chew, speak, and smile confidently knowing your new teeth are close replicas of your real ones. Your restorations will experience daily wear and tear, so they will need to be replaced about every 10 years.
---
Dentist Near Me for Dental Implants
If you're ready to replace your missing teeth using a successful solution, contact our office today to see if you're a candidate for dental implants. We'll help you invest in your smile using a treatment that can last a lifetime.