Benefits of Dental Implants – Harrisburg, PA
Why Implants are a Popular Tooth Replacement Solution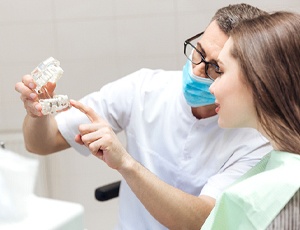 According to the American Dental Association, 5 million dental implants are placed in the U.S. each year. Why are dental implants such a popular tooth replacement solution? Compared to more traditional restorative options such as dentures or bridges, dental implants offer a range of unique benefits. At Klein Family Dentistry, we believe dental implants in Harrisburg are undoubtedly the best solution for missing teeth available today! Here are the reasons why.
---
Superior Chewing Power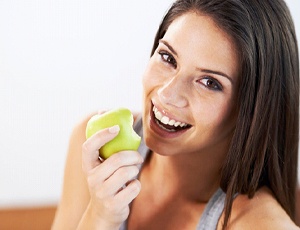 Because dental implants replace both the visible tooth and the tooth root structure, they are the only tooth replacement option that provides nearly the same chewing power as natural teeth. Patients with dentures or bridges should avoid biting into certain foods – for example, hard apples or tough meats. In contrast, if you replace missing teeth with dental implants, you can continue to eat all your favorite foods worry-free!
---
Natural Appearance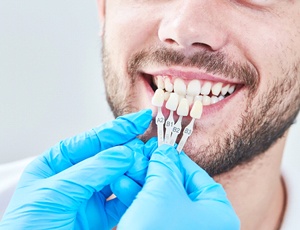 Dentures rely on an artificial plastic base for support, while bridges attach to adjacent healthy teeth to stay in place in your mouth. These systems of support can be noticeable to others and reveal that you have artificial replacement teeth. Dental implants are the only tooth replacement that is integrated into the jawbone just like natural teeth, which both keeps the implant in place and gives it a natural appearance.
Moreover, the crown on top of an implant is made entirely from dental porcelain, an extremely durable material that can be custom-designed to perfectly match your natural teeth in shape, size, color and even feel. Indeed, dental implants look so natural that the only person who will know your replacement tooth is not real will be you!
---
Long-lasting Results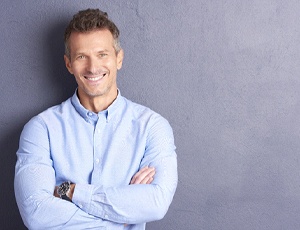 Dental implants are a long-term restorative solution that can improve the appearance and function of your smile for many years to come. Indeed, with proper care, you can expect a dental implant to last for decades – or even the rest of your lifetime!
To help preserve a healthy dental implant, be sure to follow these steps:
Brush thoroughly twice a day with a non-abrasive toothpaste.
Floss at least once daily.
Visit a dentist in Harrisburg every six months for a regular checkup. This is an opportunity for your dentist to examine the health of your dental implant and look for any developing oral health problems that could negatively affect your replacement tooth.
Important to note that while an implant itself can last a lifetime, the crown typically must be replaced after 10 to 15 years due to normal wear-and-tear. Excellent oral hygiene could sometimes extend the life of a crown beyond the average 15 years.
---
Confidence Boost
Missing a tooth can be a major source of embarrassment that makes you less likely to spend time with family and friends or venture out to public concerts and other events. However, with a complete and attractive smile thanks to dental implants, you can once again smile with confidence! The natural-looking appearance and superior stability means you never have to worry about your implants slipping or otherwise being a public source of embarrassment. You can bring your newfound confidence to your professional life and even your romantic endeavors!
---